Posted on 22 March 2023
Precede Capital is proud to announce the expansion of our experienced team through the appointments of Leon Johnson as Associate Director, Credit, and Sonali Mullick as Senior Associate, Legal. Leon will report directly to David Jerrard, Precede Capital's Chief Credit Officer, while Sonali will report to Karen Dunstan, the firm's co-founder and General Counsel.
About Leon Johnson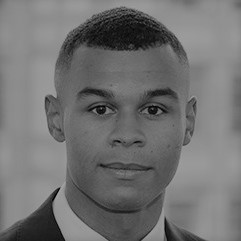 Leon Johnson joins Precede Capital from the research and advisory firm, Green Street, where he began as a Senior Associate and was promoted to Vice President. He previously worked as an Analyst at J.P. Morgan Asset Management. Leon's appointment bolsters an expert credit team focused on the sourcing, underwriting and structuring of deals across the residential for sale, Build to Rent (BTR), later living and purpose-built student accommodation (PBSA) sectors.
About Sonali Mullick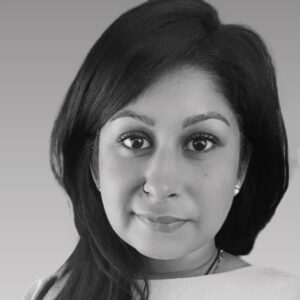 Sonali Mullick joins from Reed Smith LLP, where she served as a Legal Consultant for Structured Finance. Her previous roles include Senior Paralegal (Debt Finance) at Greenberg Traurig LLP, UK Development Legal Advisor at Campus Living Villages and Senior Paralegal at Hayfin Capital Management. Sonali's considerable expertise across real estate, structured finance and banking will directly support Precede Capital's active corporate and transactional work.
Daljit Sandhu, COO and co-founder of Precede Capital, said: "We are delighted to have Leon and Sonali join our growing team. There is a significant opportunity for non-bank lenders to play a vital role in funding and supporting UK real estate borrowers and investors, and we plan to continue building our capacity with new talent and nurturing our existing high-performing team. Both Leon and Sonali will play important roles in driving our work forward."
Leon Johnson and Sonali Mullick's appointments expand Precede Capital's specialist team as the real estate lending platform continues to source, underwrite, structure, and manage large-scale loans to finance complex developments across the residential for sale, BTR, later living, and PBSA sectors. Since its launch in March 2021, Precede Capital has built a steady track record, having originated and arranged loans totalling over £1.5 billion. Precede Capital recently announced a partnership with QuadReal, which saw the property group acquire a shareholding in Precede Capital, and commit up to £1 billion to deploy into its development loans.