Posted on 31 January 2022
An £82 million funding package led by London Wall Lending in partnership with Precede Capital Partners, has been extended to Gulf Islamic Investments to finance the construction of its latest prime residential development on the site of the former Chelsea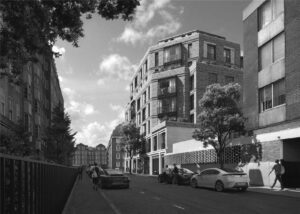 Police Station, London.
The luxury residential development located at 2 Lucan Place, advised and developed by GII, will comprise a seven-storey residence of up to 31 residential units and two commercial units. It is due for completion in the first quarter of 2024.
Mohammed Al Hassan, founding partner and co-CEO of GII, said: "This latest development is a key milestone for us in the growth of our UK business. Residential development is a key priority for us and we are aggressively looking for lucrative opportunities and partnerships in this segment in and around London."
Pankaj Gupta, founding partner and co-CEO of GII, added: "With our local presence in the UK, we see a promising future for London's prime property market. We expect the easing of international travel restrictions and pent-up demand from affluent foreign buyers to drive significant growth."
GII's development arm GRID Properties will manage the development of 2 Lucan Place, which will offer residents the highest standards in quality and amenity, including a gym, concierge and valet parking. This is GII's second venture in the London real estate development market. GRID is also currently advising on the Elie Saab Residences, Hyde Park.
The funding of the £82 million residential development loan was led by London Wall in partnership with Precede Capital.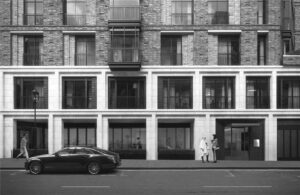 Ned El-Imad, Partner at London Wall Lending, said: "The prime central London residential market continues to offer excellent opportunities for investors, despite some headwinds caused by Brexit and the pandemic. We are still seeing strong appetite for opportunities here and are encouraged by this latest transaction, which reaffirms international commitment to the UK. This deal also marks an exciting moment for London Wall Lending, representing our largest deal to date following a number of other development loans at the end of last year across the country."
David Jerrard, Chief Credit Officer of Precede Capital, said: "Financing our second development of the year is testament to our team's ability to deliver flexible and efficient financing solutions to sponsors and developers. We look forward to building a productive and ongoing relationship with London Wall Lending and supporting this outstanding new-build scheme in a highly sought-after residential location, well placed to benefit from the capital's resurgent prime central market."